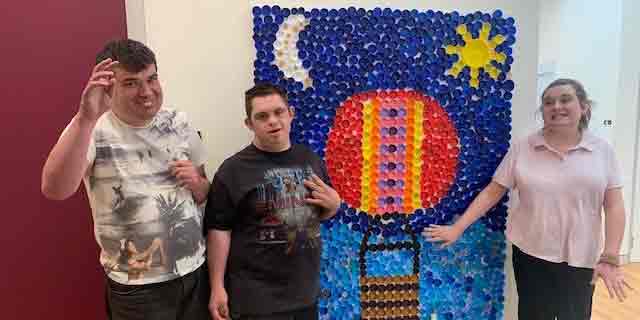 Reduce, Reuse, Recycled Art
What better way to get through lockdown than a sustainable art project?
Participants at The Hill used their time in isolation to complete a colourful art project made completely out of recycled bottle caps, which took place over 5 weeks. This activity was a great step towards learning to follow procedures and build independence, all while stepping into the creative zone.
First, participants and staff sorted the different coloured bottle caps and made sure they were all cleaned. Then everyone came together to pick a picture to inspire their art. Slowly everyone started to get ideas of what shapes and colours would work best.
Over the next few weeks, participants worked at different periods of time to glue each of the bottle caps to the base.
The finished product looks amazing and is now displayed in the centre at The Hill!