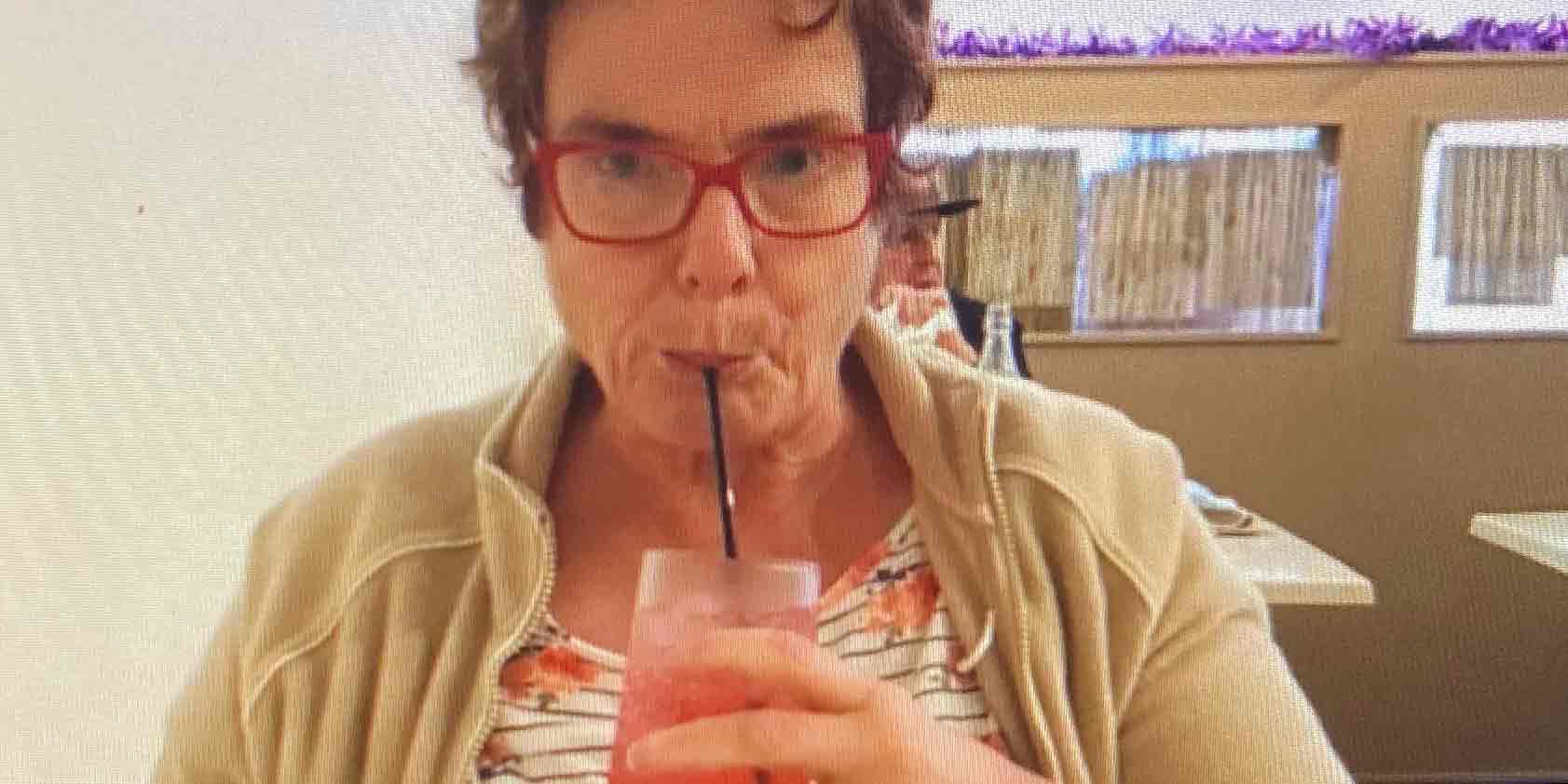 Above: Sharon enjoying a drink during her holiday.
Sharon's Coastal Retreat
Sharon had a dream to go on a holiday, and Mai-Wel worked with her to make it happen!
Sharon is a resident of Mai-Wel's Supported Living accommodation and along with her team in Supported Living and her Support Coordinator this dream was able to become a reality.
The pre-checks were completed ensuring that Sharon's NDIS plan could support her goal, thanks to her Support Coordinator Sarah. Then Sharon was supported to choose her holiday destination, her accommodation and a list of activities she wanted to take part in. She decided she would love to visit the coastal town of Forster for a few days.
Sharon and her Support Worker headed to Forster on a Tuesday, arriving just in time for lunch and a walk along the waterfront.
Wednesday, Sharon got to head out onto the water! A cruise took Sharon out to sea to spot pods of dolphins that catch fish in the area. Sharon made sure to take lots of photos and videos to remember the special day! That night, dinner was enjoyed out at the bowling club.
On Thursday, Sharon checked out some of the local shops and took in the scenery walking around the town.
By Friday it was time to go home, but Sharon left with a lot of happy memories of her beautiful, coastal holiday!