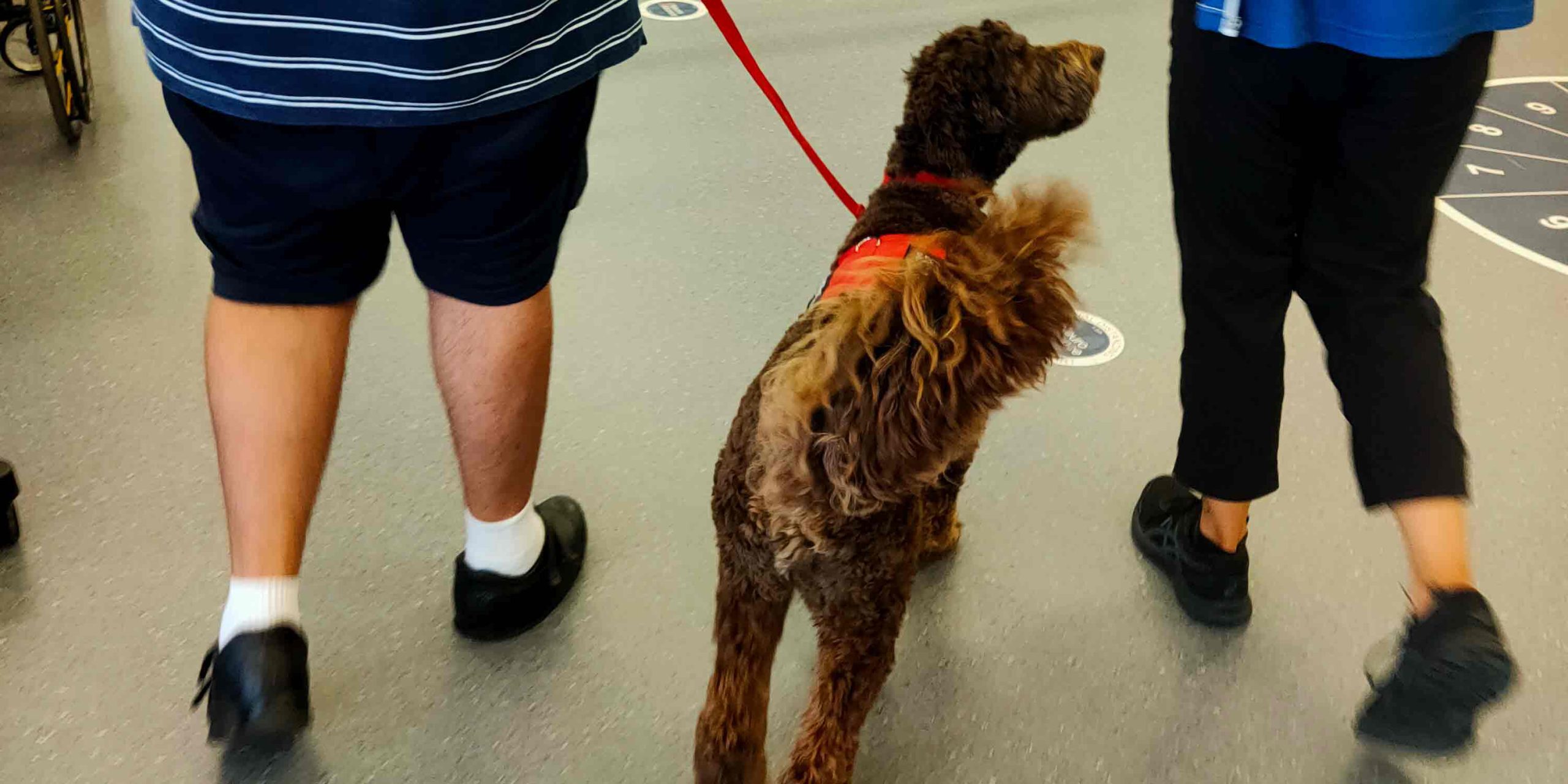 Murad's Furry Friend
Murad and therapy dog Baxter have been kicking goals together!
Over 12 months Murad has been attending Neuro Alliance once a week to take part in an exercise psychology and health program working with therapy dog Baxter.
Murad gets to play fetch with Baxter and lead him around the centre. Playing with Baxter helps Murad practice a number of motor skills, through the motion of kicking the ball, catching and throwing, alongside the other therapeutic activities he takes part in at Neuro Alliance! Baxter is a very special dog, who collects the ball and puts in in a special tray so it's easier for Murad to pick it up. Baxter even gives out high fives for a job well done!
Neuro Alliance doesn't stop there. When Murad rolled his foot, they assisted him to fit some new shoes that would make exercise safer and easier for his injury. We've been supporting Murad to attend this program and to support and encourage him with his exercise, health and wellbeing outside of these sessions.
Well done Murad!