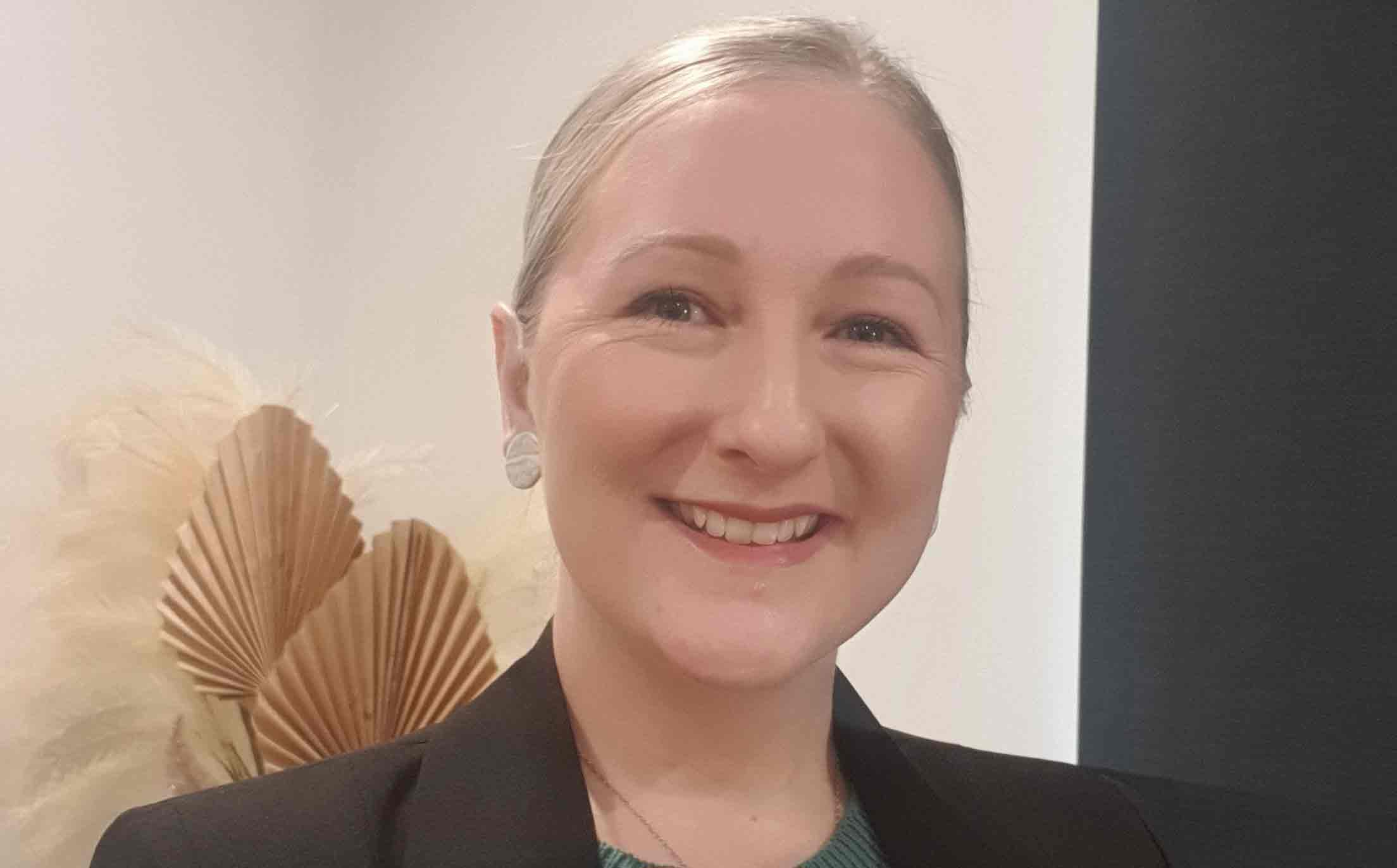 Above: Meet Katrina, the Senior Manager of Creative Connections.
Introducing Creative Connections
A chat with Senior Manager of Creative Connections, Katrina Sharman
We're thrilled to bring you Creative Connections, where we support people in our community with an NDIS plan to achieve their goals and dreams. Our new program brings to you 3 purpose-built facilities, 50 enthusiastic staff who always bring their A-game and follow best practice, provide quality supports and creative, innovative programs in our local community and MUCH more. We sat down with Senior Manager, Katrina Sharman who has been with Mai-Wel for 18+ years, to learn more about Creative Connections.
Katrina is a passionate, innovative leader and excited for the opportunities ahead.
"Creative Connections provides supports that are creative, flexible and innovative. We know that each person is an individual, so not all programs suit everyone. That's why our offerings are unique to each person and offer options that are both in the community and at different locations across Maitland. This sets us apart, our approach and flexibility."
Creative Connections has not just one but THREE fit-for-purpose facilities that can cater for all support types. What was formally known as 'The Hill' and 'The Hub' now fall under Creative Connections.
"Our spaces are incredible and are unique to the service being provided," says Katrina.
"From quality kitchens for cooking and meal prep, to wonderfully kept grounds for gardening and outdoor activities, amazing sensory spaces and experiences to create calmness, mindfulness and stimulation, to the use of our local community for accessing all the exciting things around us. There really is something for everyone.
"Our programs cater to a range of ages, From 16 through to 65. We offer supports of an evening and weekends and offer later start times for people who need them. This is an example of our flexible approach and ensuring that people have many options to choose from that suit their needs.
"In addition to our day-to-day activities, we provide evening supports for people, including supports that are specifically designed for young people who might be working during the day or are at school.
"Not only does Creative Connections provide centre-based programs, but we also have a unique focus on getting out and utilising our community.  We're really big on engaging with our community and our local partnerships are so important to us. More recently you might have seen our artist's exhibit at the Maitland Regional Art Gallery 'Connected to Nature', and our people will soon perform at the Grand Junction for Live and Loud. We also have an upcoming program with Newcastle Museum – watch this space.
"Our Creative Arts programs are becoming more and more popular as people are increasingly experiencing the benefits of art. Our Art Studios are equipped with quality equipment and our supports delivered by professional Artists within their field. So, from art to music, you're learning from the best in the field."
We asked Katrina why someone should choose Mai-Wel for their supports.
"Mai-Wel has such an incredible reputation in the community, and this is something that we take great pride in. We really care about our people and the quality of the program's we offer. We strive to provide opportunities for people to achieve their goals and continually improve their skills.
"Building Relationships with our participants and their circles of support is very important to us and   making strong relationships with our people and their families.
"In regard to our overall merger our teams aren't experiencing a huge amount of change at once but where they will start to see some further change occur will be as we roll out our new suite of supports across the board. They will also start to get opportunities to work at new sites and experience styles of supports they may not have done before! Our team are really excited and keen for the new opportunities coming."