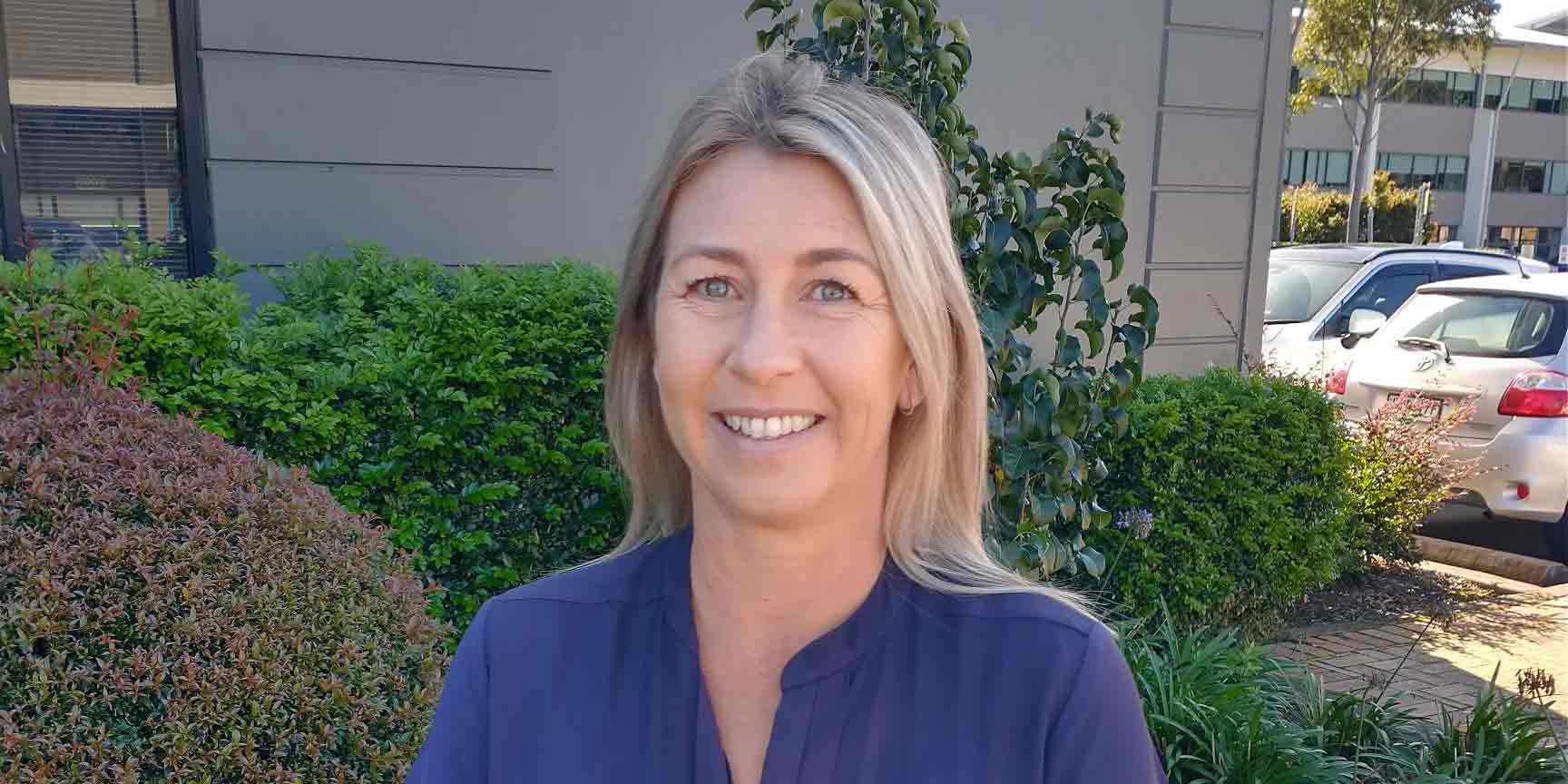 Above: Bianca hasn't looked back since taking the leap to become a disability support worker which has since lead to a role in a leadership position.
Bianca's Caring Career
How she changed industries from beauty to disability
Bianca has lived in the Maitland region for over 20 years, loving this area that she calls home. During her career, Bianca became a successful businesswoman. Originally starting in retail, she then got her diploma in beauty which led her to owning a local beauty salon.
It was during this time in beauty that Bianca got to know Mai-Wel and build a passion which would lead her to change careers in her 40's.
"Once a month, a group of ladies from Mai-Wel would come in to the salon for their "Ladies Day" (where they would get their nails painted and other lovely treatments). I got to know this group and the team leader at the time. Once this group moved into the purpose-built homes, I started going into the houses to provide the ladies treatments in the comfort of their own homes.
"I thought to myself when I would visit the homes and see my clients, I just love this and want to work here one day."
In general conversation with the Mai-Wel staff, Bianca learned about how they're always so busy and there is a need for more staff in the residential homes. Starting out simply wanting to volunteer to cook and socialise with the participants, Bianca found herself becoming a casual disability support worker! At this time, Bianca was juggling two jobs, her beauty therapy business and being a support worker.
Bianca took the leap in 2019 and hasn't look back when she became a full-time support worker in Mai-Wel's residential homes! She studied her Certificate IV in Disability Services and sometime later was also successful in getting the Service Lead role within the Supported Independent Living team.
Bianca started in her leadership position just as the pandemic hit, which meant that she was thrown a few curve balls to work with, however she said "everyone was so supportive of one another. If I had a question, I had no issues calling someone for help. My manager is very supportive."
We sat down with Bianca to understand what she loved about being a support worker and she said, "I would help participants with their basic needs, so the everyday things that we take for granted like going grocery shopping, the pharmacy, driving to the park for fish and chips. We support them with getting out there and so that person is safe in the community."
Bianca has such heart and passion about the people we support.
"I think honestly that I might get more out of this (job) than the participants," she said, "this role is so fulfilling and really makes your day. Sometimes it doesn't feel like work, you can have fun and have a laugh with so many beautiful personalities.
"Whilst I cared for others in beauty, in this role I provide care, and this is just so rewarding."