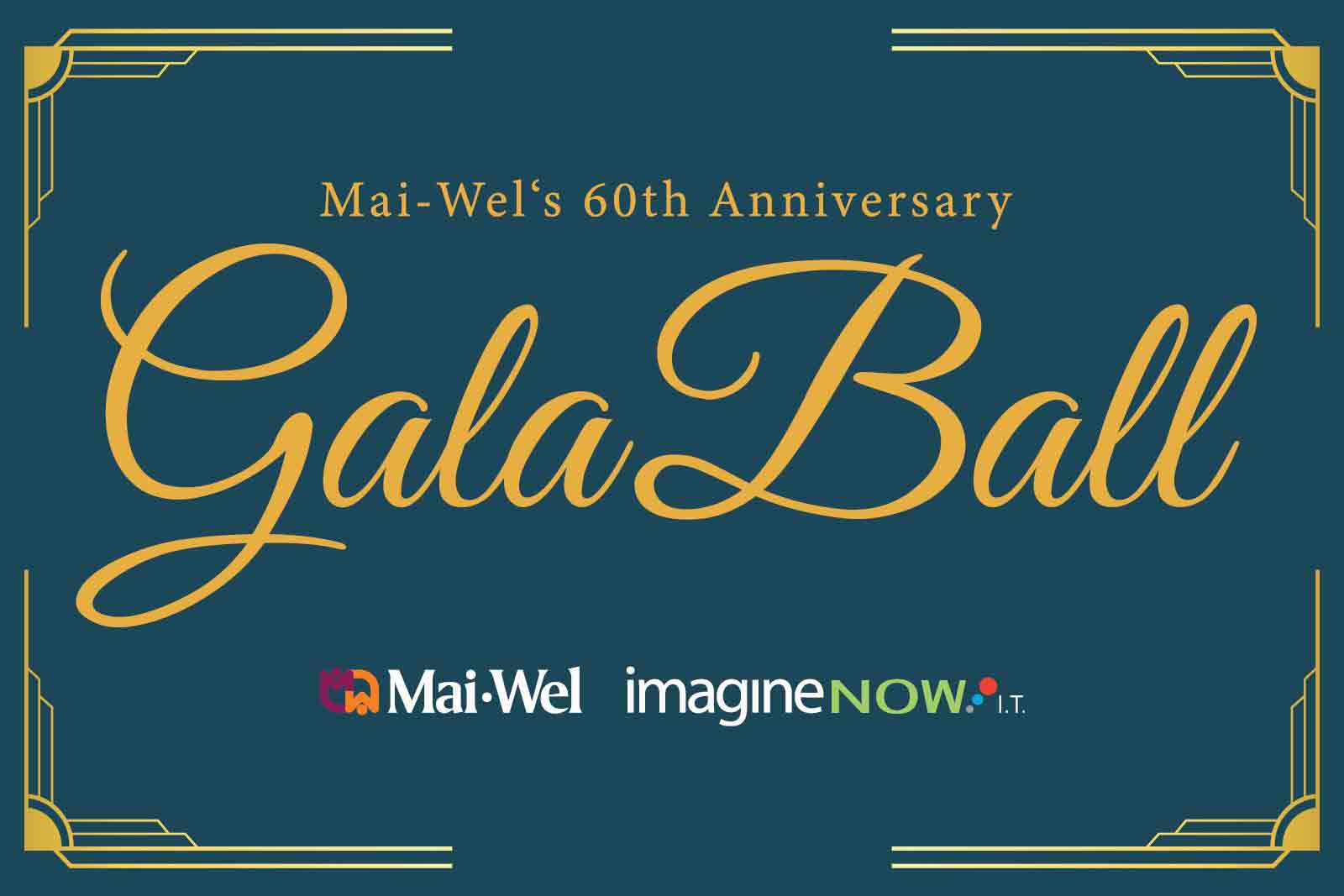 An All-Inclusive Night of Opulence!
Subsidised Tickets for NDIS Participants and Supports Now Available for Mai-Wel's Annual Gala Ball
Mai-Wel's Annual Gala Ball celebrating 60 years of supporting people in the Hunter community is back with a bang!
The new date has been set for Saturday, 15th October 2022 and is sure to be a night of extravagance and elegance at the Crowne Plaza situated at the heart of the Hunter Valley wine region.
With inclusivity and accessibility very much at the core of what Mai-Wel has provided through their supports for the past 60 years of operating in the Hunter Valley, it is Mai-Wel's aim to make this Gala Ball a night all can enjoy. That's why this year General Admission Tickets have been priced at $185 in order to offer a new option: Subsidised Tickets are now available at $50 for anyone with a NDIS plan and one support!
Everyone deserves a chance to get dressed to the nines and enjoy a night of glitz and glamour. Offering subsidised tickets means that people with disability who may have experienced barriers to attending a night such as this will now have the chance to be included in an accessible environment with their support person.
With tickets including a three-course meal, refreshments and live entertainment, it's sure to be a fantastic evening, with plenty of opportunities to dance the night away.
We spoke to Chris, a long-time Mai-Wel participant who has regularly attended Mai-Wel's Gala Ball in the past, about what the experience was like.
"I enjoyed getting together with a lot of new, interesting people and a few familiar faces, as well as the dancing and the food," Chris said.
A huge thank you to our naming Sponsor, Imagine Now I.T. for their generous support.
Further fundraising activities will also run throughout the night, with some big prizes available to be announced at a later date.
General and subsidised tickets are available for purchase now on our website: https://maiwel.com.au/events/gala-ball/
Numbers are limited so make sure to purchase your tickets TODAY!