Mai-Wel Creative Arts
Mai-Wel Creative Arts provides an avenue for people to explore, create and progress their creative skills through one-on-one or group mentoring and activities.
Mai-Wel Creative Arts offers mentoring and supports across both visual arts and music with activities suited for participants of all skill, interests and experience.
You can choose from a range of all-inclusive mentoring and activities suited for your experienced and skill levels. Just some of the mentoring opportunities available include;
Visual arts,
Music, including:

instrument tuition, including guitar, drums, keys and vocals
music production, including electronic dance music
songwriting and recording

Podcasting
Creative Arts activities are delivered by our Creative Arts Mentors who are skilled artists, musicians and performers with many years of industry experience. Out team of Mentors will tailor activities to meet individual interests and creative needs.
Our Creative Arts studios are fun, supportive and inclusive; located at The Hub Maitland and Mai-Wel's Work Life Connect in Cessnock
The Hubcast Podcast
The Hubcast is a supported podcasting group running at The Hub on Monday afternoons, aiming to give people with disability a platform to share their stories, interests and opinions on various topics while building skills in communication, team work and audio engineering.
The Hubcast group is aspiring to have their show be a regular staple to update listeners on new developments with Mai-Wel, themselves as participants, some exciting local guests and events of the Maitland community.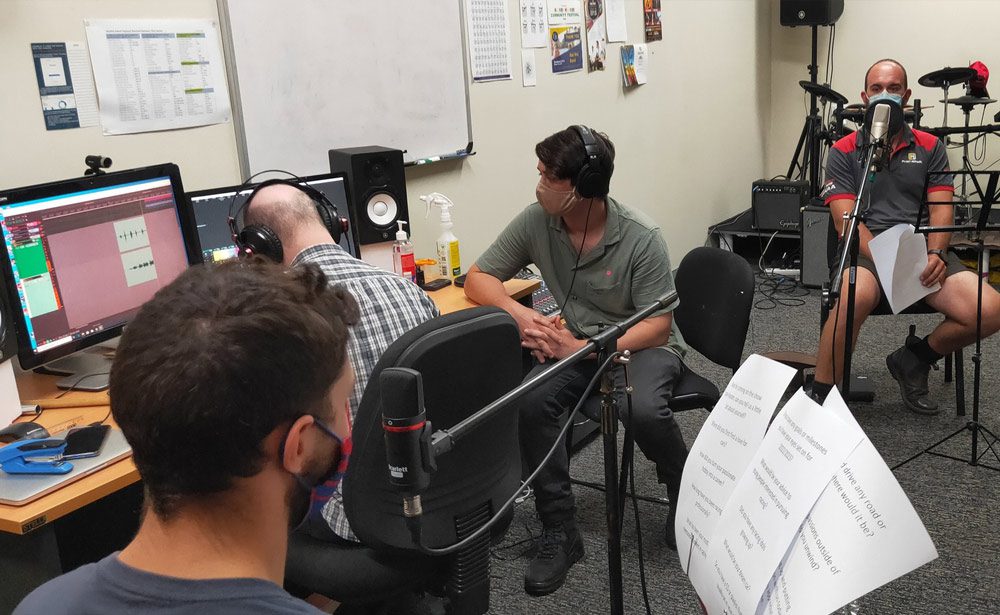 News from Creative Arts