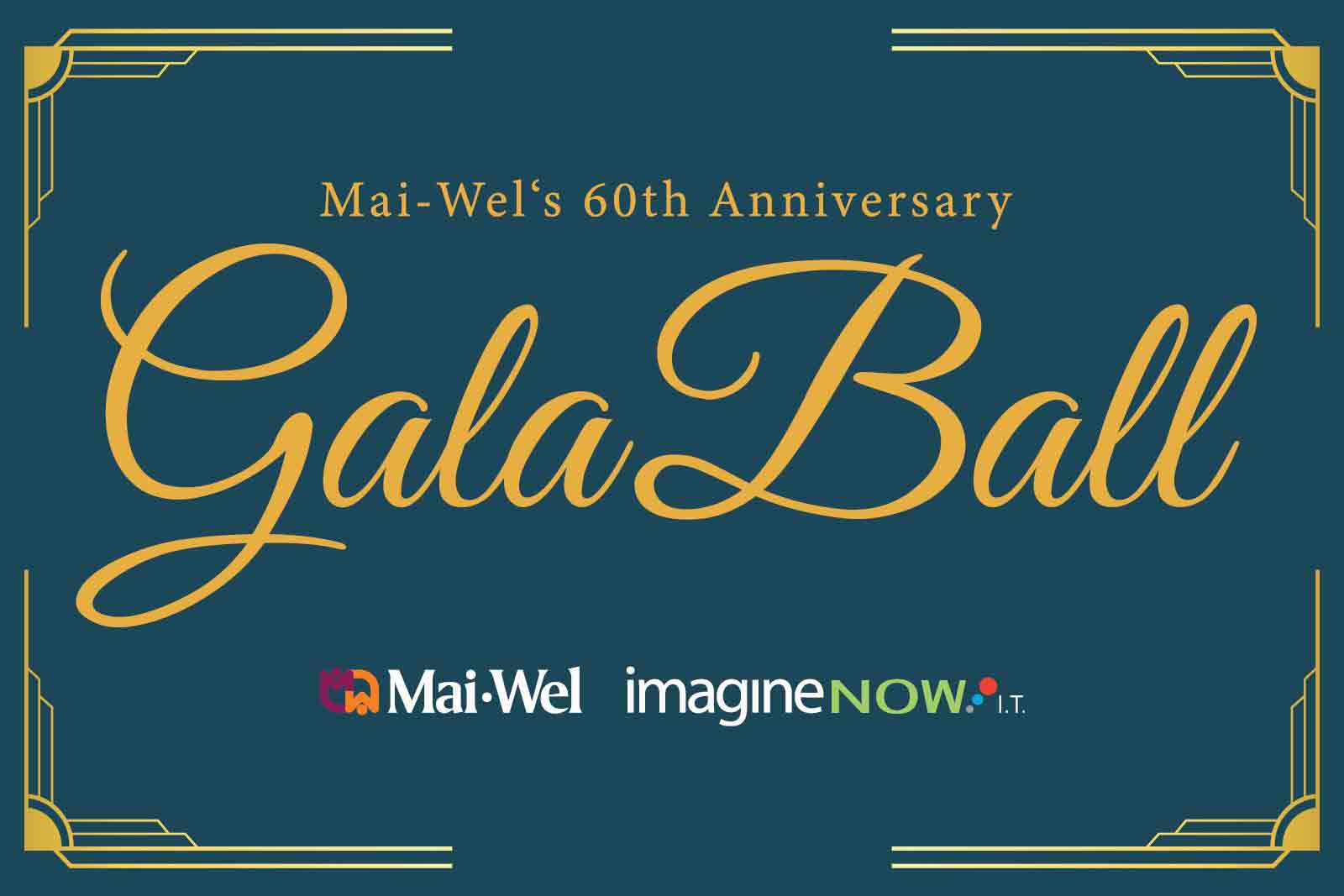 Imagine NOW I.T. once more presents Mai-Wel's Annual Gala Ball
Imagine Now I.T. has been a long-time supporter of Mai-Wel. Not only has the IT support service been sponsors of Mai-Wel's Annual Gala Ball in the past, Imagine Now I.T has also hired several job seekers from Mai-Wel LabourForce Solutions employment service and have had great success with these employees.
Founded in the Maitland area in 1999, Imagine Now I.T. shares Mai-Wel's value for supporting and improving our community. That's why they've decided to return as the naming rights sponsor of Mai-Wel's 60th Anniversary Gala Ball. To celebrate 60 years of Mai-Wel supporting people with disability and job seekers in our community, Mai-Wel's Gala Ball will be a grand night of glitz and glamour for all to enjoy!
"What Mai-Wel does for the community is so important," says Chris, Director of Imagine Now I.T., "having hired people who have come through Mai-Wel in the past, we know there's a need in our community to give people with disability an opportunity.
"With Mai-Wel we have hired employees through a wage subsidy, which allowed us to provide them the support they needed to get started in the world of employment and supported us to learn how to ensure our workplace was accessible to them. After the three-month subsidy was up, we were so blown away by the effort our employee put in each day that we did not hesitate to hire him onwards. It just shows what happens when you give someone a chance."
"To those attending Mai-Wel's Gala Ball, or considering sponsorship opportunities, I really encourage that you dig deep into your pockets. You could change a life."
General submission tickets have been priced at $185 in order to offer subsidised tickets for people with disability and their support person at $50. Offering subsidised tickets will ensure that everyone gets a chance to get dressed to the nines and enjoy a night of opulence, helping to remove barriers that may be experienced otherwise and be included in an accessible environment with their support person.
Tickets will include a three-course meal, refreshments and live entertainment. It is sure to be a fantastic night for all. There will be further fundraising activities running throughout the night, with some big prizes available.
A huge thank you to Imagine Now I.T. for once more supporting Mai-Wel to make the biggest fundraiser of the year a reality.
We are still seeking sponsors who would like to help us make this night bigger and better than ever, helping to raise money for Mai-Wel's facilities and services in Cessnock. If you're interested in supporting us to support our community, contact events@maiwel.com.au or contact 4057 2992.