Confidence in the Kitchen
Are you interesting in creating a masterpiece or always wanted to know how to use power tools? As part of this group, you can learn how to make interesting and useful woodwork projects in a fun and social environment.
As part of this 12-week program, you'll learn how to use hand and power tools.
Program details
Program dates: Commencing soon with dates to be confirmed when participant numbers have been filled.
Day and Time: Each session is delivered on Tuesdays, from 9am to 3pm.
Location: Mai-Wel's The Hill, 23 John Street, Telarah
Accessibility: The Hill is a purpose-built facility accommodating all support needs. Please contact us if you have questions or wish to discuss our facility and resources.
Cost: There is a cost of $10 per week to cover all woodworking resources, in addition to the NDIS funded core supports at each participant's individual support ratio six hours per day. Any in-service transport is to be invoiced additionally.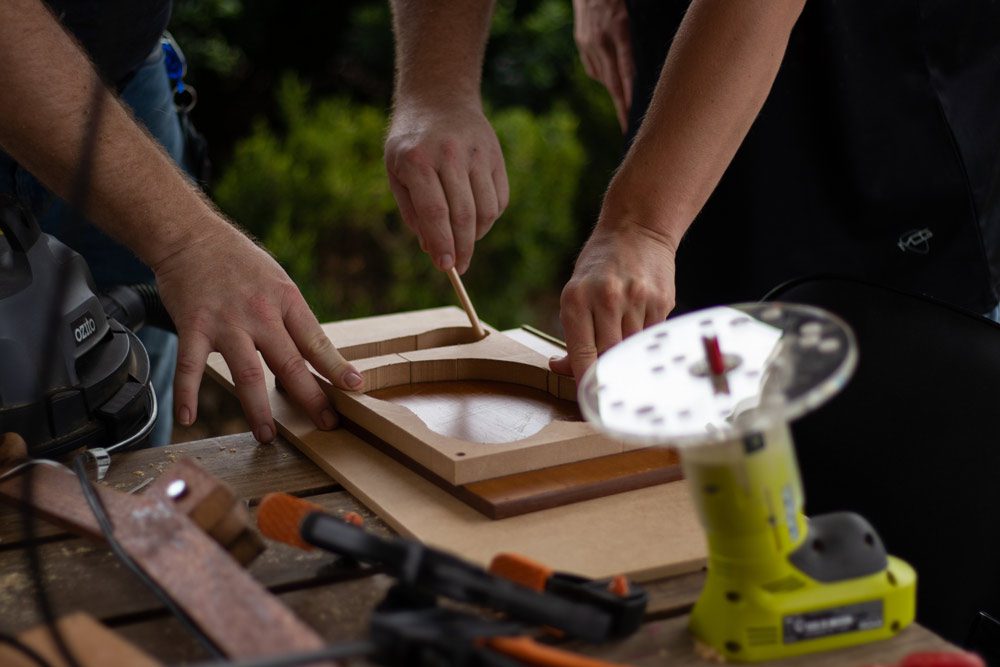 Skills Developed in this Program
Throughout this course you will learn and implement the basics of woodwork and tool safety in a supportive environment. You will learn how to use hand and power tools in a safe and secure manner. Some specific skills built will include:
Plan and layout designs of a project.

Basic planning and purchasing skills.

Basic laying out skills and learning to use hand and power tools in a safe and supported manner.

Hand sanding and basic hand tool usage.

Exploring ways to decorate and finish woodwork projects such as stencilling, wood burning, staining, varnishing, food safe waxing, oil coating and acrylic painting.
Terms & Conditions
By participating in this 16 week program of support you understand that:
An additional $10 is required each day for resources.
Two weeks' notice is required for non-attendance and/or cancellation of your program of support. Information about exits, complaints and feedback are supplied with Service Agreements.
Participation data will be recorded and a final report will be provided to participants outlining their progress and participation.
In-service travel of $0.85 or $1.17 for modified vehicle for accessibility transport, will be invoiced where any transport is required.
Expression of interest and more information
Submit the expressions of interest form below and our Intake Team will contact you soon.
Alternatively, you can call our Intake Team on 4057 2900 or email start@maiwel.com.au.