Confidence in the Kitchen
Join our program of support to develop skills, confidence and learn the basics of cooking.
This program has a focus on planning, budgeting, shopping, cooking and learning to use utensils and kitchen appliances safely in a social group setting.
Programs in the kitchen

Program dates: Held over 12 weeks, commencing in Telarah on Monday 11th April, and Cessnock on Wednesday 13th April.
Day and Time: Each session is delivered one day per week from 9am to 3pm. Telarah program is on Mondays and Cessnock program is on Wednesdays.
Location: Telarah program is at Mai-Wel's Creative Connections Cottage, 115a South Street, Telarah.
Cessnock program is at Mai-Wel's Work Life Connect, 201 Vincent Street, Cessnock (enter via Charlton Street).
Accessibility: All locations are accessible with features to meet the needs of our participants. Please call our team on 4057 2900 if you would like to discuss your needs.
Cost: There is a cost of $10 per week to cover cooking ingredients.
Support costs will be funded by each participant's NDIS Plan Core Supports budget.
The optional Confidence in the Kitchen kit if available for a one-off payment of $50. The kit includes an apron and a professionally printed recipe book which will be presented on the final day celebrations.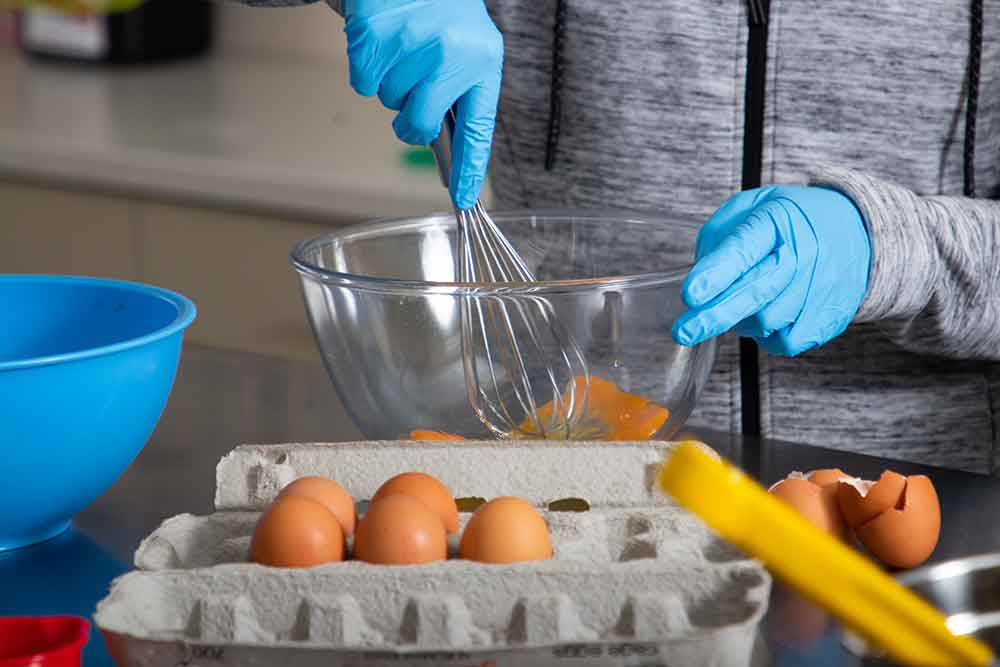 Skills Developed in this Program
Participants of this program of support will develop skills that foster independence and confidence in the kitchen and beyond, through group-based learning. Some specific skills built will include:
Planning

Budgeting

Shopping

Cooking skills

Using to use kitchen utensils and appliances safely
Terms & Conditions

By participating in this 12 week program of support you understand that:
An additional $10 is required each day for ingredients. Any surplus or unspent funds will be allocated to the end of program celebration and participants will take part in choosing how the funds are spent.
Two weeks' notice is required for non-attendance and/or cancellation of your program of support. Information about exits, complaints and feedback are supplied with Service Agreements.
Participation data will be recorded and a final report will be provided to participants outlining their progress and participation.
Any travel expenses will be invoiced separately when required.
Expression of interest and more information
Submit the expressions of interest form below and our Intake Team will contact you soon.
Alternatively, you can call our Intake Team on 4057 2900 or email start@maiwel.com.au.