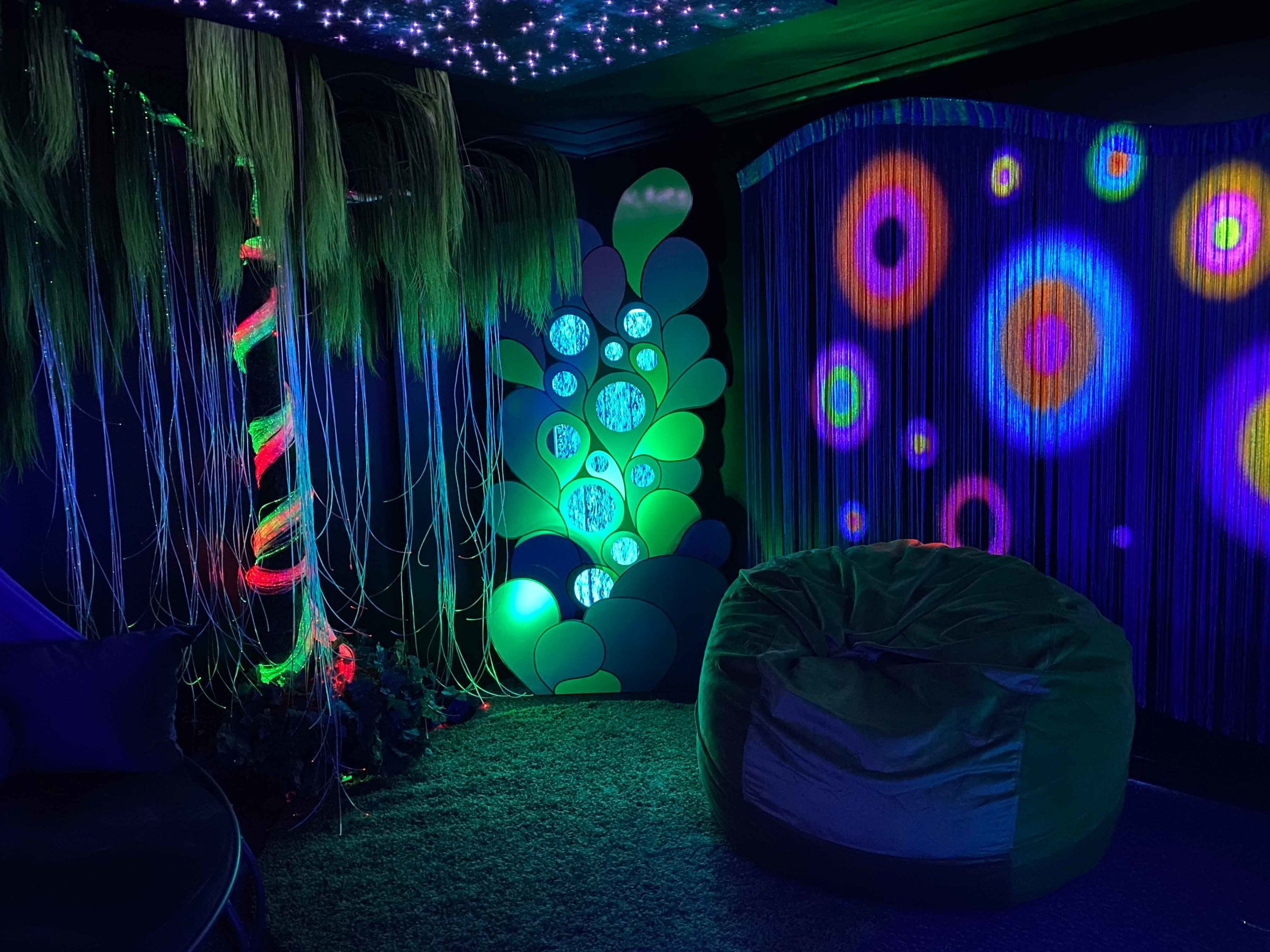 Mai-Wel's Sensational Spaces are now open at The Hill!
Since late 2019 Mai-Wel's Sensational Spaces Sensory Project has transformed from the seed of an idea to reality with the support of the Newcastle Permanent Charitable Foundation.
The Sensational Spaces project was created to develop and build two sensory rooms and a sensory garden at Mai-Wel's purpose-built centre The Hill for people with disability with moderate to high support needs.
The Sensory Spaces concept could not have been brought to into fruition at this scale without support from Newcastle Permanent Charitable Foundation, who provided Mai-Wel with a $60,000 grant towards development, infrastructure and building of the space in 2019.
Research shows that multi-sensory stimulation can help provide opportunities for people to develop or reactivate their senses. For participants who experience distress when over-stimulated, the sensory spaces are a safe environment where their senses can be  engaged in ways that help regulate their sensory input, create relaxation and help develop coping mechanisms to that input in future.
"The two sensory rooms and sensory garden have been exciting additions to our facilities at The Hill," says Mai-Wel's CEO Lynne Graham.
"Mai-Wel is extremely proud to become one of the only disability service providers in the area providing this level of sensory experience to our participants. We have already seen many people benefitting from the spaces, with visible improvements in behaviour, participation and communication. We hope to continue building on these spaces and providing new experiences and opportunities to people with disability in the years to come."
Newcastle Permanent Charitable Foundation Chair, Jennifer Leslie said that the Sensory Spaces project aligned with the Charitable Foundation's mission of addressing marginalisation in regional communities.
"The planning and design that has gone in to this project means that it will make a meaningful difference to people with moderate to profound disability in the Maitland area. We're so proud to help Mai-Wel improve access to leading edge design and services in the region," she said.
Mai-Wel are incredibly grateful for the support of the Newcastle Permanent Charitable Foundation and the amazing community who continue to show their support year after year. 2020 has been a challenging year for all and this continued support does not go unrecognised.
Unfortunately due to risks surrounding COVID-19, the Sensational Spaces media launch set for 22 December has been postponed to a date in 2021 to be confirmed. The new date for the launch will be confirmed as soon as possible.
To learn more about the Sensation Spaces projects and the benefits of the sensory experiences for Mai-Wel participants, check out the video below or visit the Projects page of this site.